Gyra Engineering : Company Profile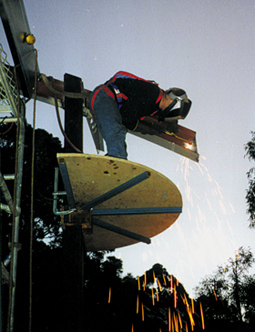 Gyra Engineering was founded in 1995 as specialist welders and fabricators in stainless steel by Marcus Wills Cooke.  Since that time the company has branched into welding, fabrication and boiler making over the full range of weldable metals covering aluminium, copper, cast iron, titanium, tool steels and many other exotic materials.
Marcus, having studied welding at RMIT, holds a large number of various welding qualifications and also holds a number of unrestricted aircraft welding tickets.
Gyra Engineering is able to offer a full complement of skills when it comes to welding and fabrication from design through to welding procedures, welding, qualification of welders and the supply of welding supervisors. This allows us to offer a full service when it comes to welding and fabrication.
Gyra Engineering has built many and varied items for its customers over the years ranging from pressure vessels for the pharmaceutical industry through to high pressure piping for the steam, hydraulic, gas and petrochemical industries.
We have also designed and built a new style of high quality lower maintenance stainless steel booms for the car wash industry, which has been widely used by Mercedes Benz, BMW and Holden in their dealerships.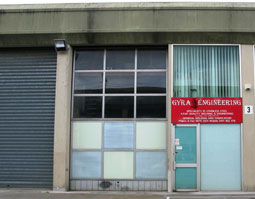 Gyra Engineering has  built specialist trolleys for moving heavy and awkward loads and large lifting frames for transplanting huge trees.
Our company also designs and manufactures oil and water separation units for use in the food and automotive industries.
For the electrical industry, we have fabricated and installed a number of stainless steel ducts to carry power lines to machines in the food industry.
Gyra Engineering has fabricated many cryogenic vapourisers for the gas industry.
Click through our website to obtain an idea of the range of products we have produced. We are totally committed to quality which is why we do not involve ourselves in low cost, high repetition disposable items. 
Our modern factory is well-equipped. We have a large range of welding machinery. Our specialised tools such as pre-heating furnaces, rotators and sophisticated TIG welding machines allow us excellent scope to cover many forms of work.
Please email or call us and we will do our utmost to be of assistance to you.